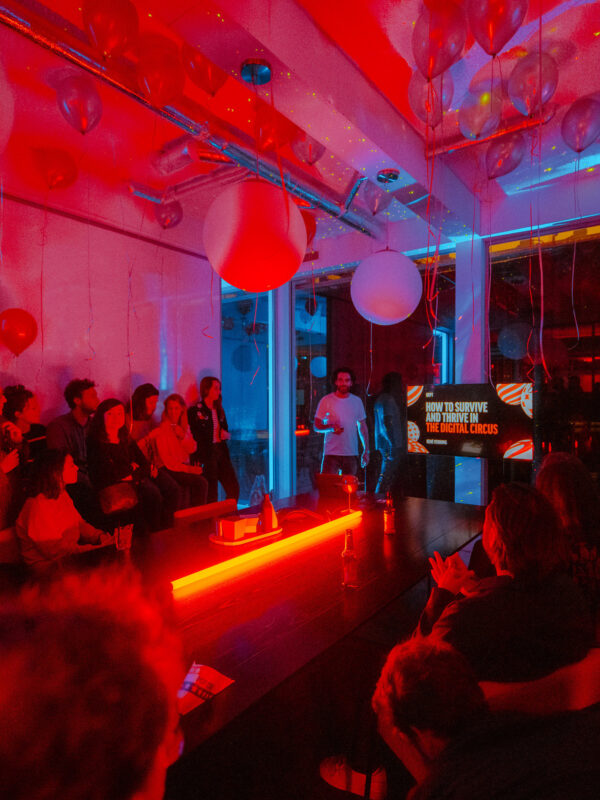 With over 40 participating agencies we can imagine it's hard to choose where to go. To help you out a bit, here's a suggested route if you want to visit advertising hub Schinkel in the south of Amsterdam.

This ADNIGHT you'll find some old friends and New Kith(s) on the block at Schinkel. Let us introduce you to this newcomer: New Kith is a creative influencer marketing agency and the go-to for both talents and brands. New Kith Management focuses on strengthening talents in every possible way, while New Kith Studio amps up your brand from start to finish. New Kith will host THE BLUEPRINT! As the night turns dark blue, Josh Bram will host panel talks with experts from the industry. Expect a glimpse into their proven strategies, outlined from A to Gen-Z, in the blueprint for success. Ending with an exclusive Friday edition of Gen-Z's favorite party on a Tuesday - DIPSHIT. Follow their socials for more announcements in the coming weeks!


For a unique glimpse into DEPT® Campaigns, join one of their many talks during ADNIGHT. Their 'backwards' talks unveil the process behind-the-scenes of the campaigns you see in the media —starting from the final result and reversing through the journey. Keep an eye on the DEPT® socials for the timetable and topics!

Onesize Studio is the agency that stands for distinctive design in motion. At Onesize they believe that the combined power of high-end imagery and their distinct approach to tackle projects, leads to unique and impactful visual results. You're now almost at the peak of this route, and a great time to grab a drink and a seat to hear Wilco Dekker talk about the ascent of Mount Everest. Wilco explains that something that may seem impossible can still be within your reach. This can be applied to various aspects of life, but it has the greatest chance of success when it aligns with your passion.


Alfred is the advertising agency for The Happy Many. This year they celebrate their brand friends again with The Friends of Alfred Live! Meet the Alfred and Freddy family through our Silent Talks. That's right, not a Silent Disco but Silent Talks. In the middle of the setting of the Friends of Alfred Live! you can watch various videos in our Silent Talks booth in which colleagues of Alfred and Freddy share knowledge and inspiration. And have you watched everything? Step out of the booth and toast with the speakers in real life!

In the same building you'll find SteamTalmark (until last year known as Steam). Steam is an advertising agency specializing in employer branding and labor market communication. Strategic, creative and full of energy. Want to hear more about the Talmark part and get to know them? Make sure to stop by.

The great HUMANS of TBWA\Neboko know all the best practices if it comes to organizing a great ADNIGHT (or an ad as a matter of fact). Combining plenty of talks with plenty of chats and plenty of drinks, you'll definitely have fun at their office right on the water side. People often wonder what makes an agency great. Great agencies are made by great people. Recently it seems the industry and the world is forgetting that people are our most valuable resource. Celebrate the humans that work at TBWA with them, and more importantly, get to know them!

End this Schinkel route at A Bigger Circle where you can dive into the realm of Uncommon Sense. Distrust your gut and join them for a night of mind bending experiences. Looking for a truly lasting expression? Let your skin be the canvas for their tattoo artist, as AI-generated artwork becomes a timeless masterpiece. Immerse yourself in a living gallery of unconventional expressions!

Then its a bike ride through Vondelpark to end up at the official afterparty at Paradiso starting at 23:00!