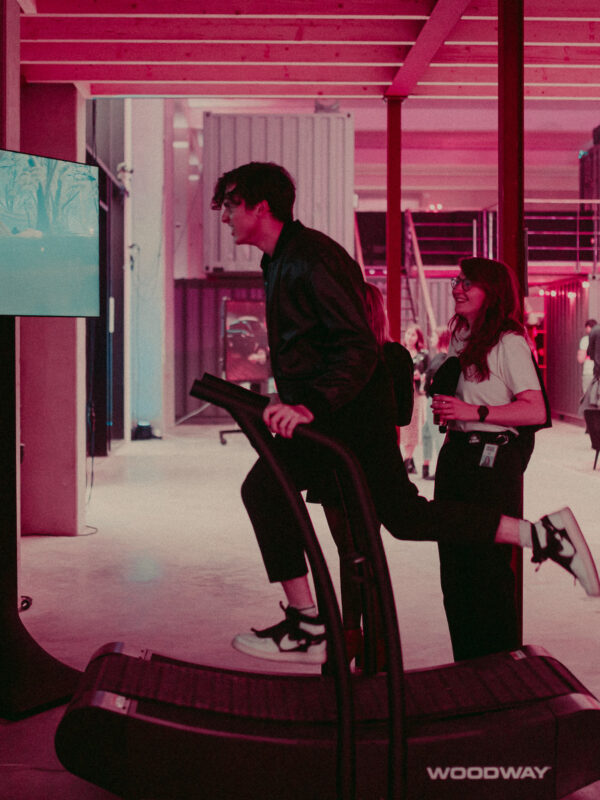 With over 40 participating agencies we can imagine it's hard to choose where to go. To help you out a bit, here's a suggested route if you want to roam around Houthavens before heading to Paradiso.
With a wrecking 11 programs, get ready to be inspired by the Monks. This ADNIGHT, Media.Monks invites you to see the beauty in symbiosis as we showcase the very real applications -and implications- of AI-infused advertising. Expect casual chats, inspiring talks and exciting installations wrapped up in one big party. Join them to discover their perspective on AI, gain valuable insights and learn about the different roles (available!) within our organization. Preach!

Next up is We Are Era, a new generation media company and home to Europe's largest digital studio and leading network of content creators. Dive into different subcultures on social-media through a series of talks and activities. Or take part in their special EraExplorer Bingo!

Then down to Serviceplan. One of the biggest European ad agencies, and their office in Amsterdam. Right in the middle of the Houthavens you'll find the House of Communication, home of Mediaplus Serviceplan. In their Expanding Horizons talks, you'll hear more about immersive virtual art experience & a time capsule for human AI design. Join them in the discussion 'Where do brands meet humans in ever expanding digital worlds?'

Just a short stroll across Houthavens is /imagineland! This year, Dentsu Creative is a playground where creativity meets human technology. Bring your creative brilliance and get your work roasted by AI clients, predict your advertising destiny in their Future Booth and dance the (ad)night away at their Generave. We can already /imagine you'll enjoy yourself at Dentsu.
Last stop is Club ACE. Where you can head straight to the Club for some '90 Iconology! Club ACE presents itself as a multidisciplinary hub of almost a dozen labels. When it comes to CGI, AI and hyper-futuristic art direction, they have a rich history to draw from and an exciting future ahead of them. Channel your inner Missy Elliott and immerse yourself in their world of tech & culture (while getting down on some serious 90's bangers).

Explore all 4000 m2 of this 'club' before joining us at the Paradiso! The afterparty starts at 23:00.