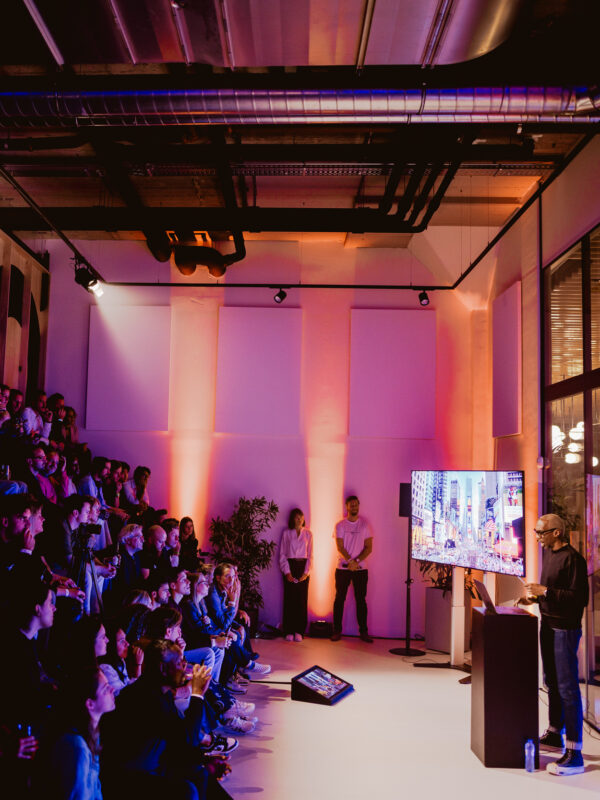 With over 40 participating agencies we can imagine it's hard to choose where to go. To help you out a bit, here's a suggested route if you want to cycle through Amsterdam Oost and then straight to Paradiso.
Our first stop is Spaklerweg 52. Not far from Amstel station and trust us: it's worth it! Here you will find iO. An agency that is all about thinking big and working local. Using their campus as a breeding ground for innovation, they create an environment where talent is given the space and stimulation to emerge, develop and flourish. A promising kick off for the night!
Then off to Ruyschstraat 401, opposite the OLVG hospital. This used to be the address of Dawn, now known as Springbok! This is a digital and creative agency for positive growth. With a headcount of 360 people, and combined forces, they deliver value with purpose, creativity, and technology for a growing number of national and international brands. Team-up with the best and most connected talent in the industry. Chez Springbok - and let Vjèze Fur serve you a surprising supper.
Not too far from Springbok you'll find INDIE. Just like last year, it's all about creation at INDIE's Nation Creation. Go there for their in-house showcase, get a tattoo by Ink District, see live art by Floor van het Nederend, or listen to some tunes by Sergio Obergh.
Then get on your bike and head to Postoffice Amsterdam where the team is excited to present a glimpse into the future with several post-production showcases and talks. On this Friday the 13th, their artist will not shy away from a good horror project!
For the launch campaign of the 12th season of renowned series American Horror Story they created spiders, a zombie and a bloodthirsty parasite. Always wanted to know how to scare people out of their minds with CG? Join the presentation!
Then it is off to code d'azur. They would like to welcome you to their Playground! As they recently joined forces with Triple and Wonderland they have tons of work and knowledge to share. Curious about creative content? Keen to know how they shape playful digital experiences? Want to find out what lies at the root of an unforgettable brand identity? Their playground talks give a tantalizing taste of how their magic is made.
Will we see you at Paradiso next? The official ADNIGHT afterparty will start at 23:00!