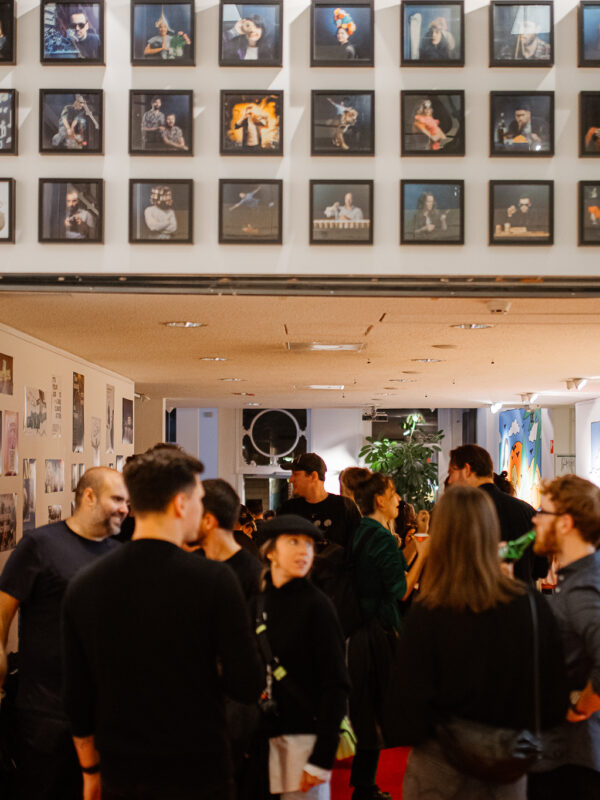 With over 40 participating agencies we can imagine it's hard to choose where to go. To help you out a bit, here's a suggested route if you want to move through the west part of the city centre with final destination Paradiso or the other way around.
It's always 5 o'clock somewhere, and that sure counts for Team5PM! Get lost, get lucky and get groovy at this video agency, where they bring together strategy, video production, distribution, and brand research under one (or three) roof(s), in Amsterdam, Capetown & Stockholm. Experience five years of Team5PM during an immersive, neon-lit timeline full of video! And you might get lucky at Team5PM's late night arcade: FortuneFrenzy.
For some intellectual stimulation, make your way to Accenture Song. When the film industry meets the biggest creative tech company in the world, Stranger Things, Game of Thrones and Star Trek Discovery happen. Come listen to VFX Supervisor Peter Lames. He will share exclusive insights into the work that was created by Accenture Song´s visual effects team. Unleash your imagination with the latest AI technology from Adobe Firefly. Dive into the mind of CEO Patritia Pahladsingh or find out the worth of data in their workshop 'The Valuator'.
Then on to the canals. Mind the interior at Wieden+Kennedy as their theme for the night is the No Sharp Stuff Party. Stick-and-pokes welcome, but the vibes will be strictly smooth. Just bring your full self and get ready for a night of music, dancing, bubbles and some never-seen-before behind the scenes of the W+K Amsterdam office.
If you're into tech you'll love this next stop at Unmuted; A B2B SaaS marketing agency based in Amsterdam. They help tech companies grow faster with a unique focus on process, playbooks and experiments. Master LinkedIn Advertising during their keynote talk. Dare to submit your ad or landing page for review. Unmuted's very own critics Max (Founder & CEO) and Jonas (Head of Content) will have the pleasure to share some (very) critical feedback. Submit at your own risk, not for sensitive individuals!
So you want to work in the creative industry? Good for you that you're heading to AnalogFolk on Passeerdersgracht! Entering this industry is not quite as simple as sharpening your pencils and squeezing some fresh ideas out of your supple young brain. There's actually a lot of hidden, unspoken rules to getting ahead in this game. AnalogFolk and Creative Mentor Network is here to help! They'll guide you through the thorny issues such as: who you should be, how you should act and where you should be from in order to make it in the creative industry. Make sure to visit them before you head straight to Paradiso! The official ADNIGHT afterparty will kick off at 23:00!