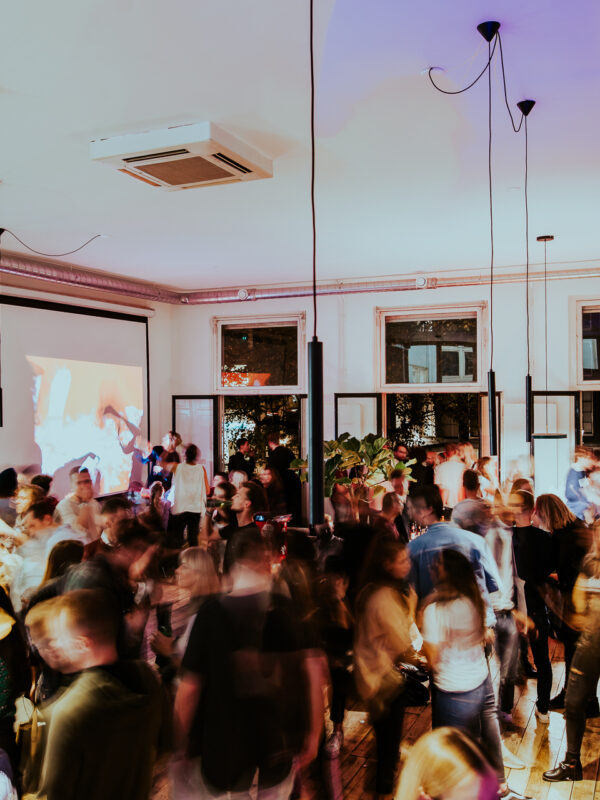 Route - City Centre South
With over 40 participating agencies we can imagine it's hard to choose where to go. To help you out a bit, here's a suggested route through the city centre making a perfect loop! We will end at almost the exact spot as where we started.

Next to the Museumplein you'll find &.media group. With a focus on full service media & content they are at the forefront of the latest developments in digital marketing, PR, talent management, format development and content production. Their aim for the night is to inspire, entertain and enrich your perceptions.
In the middle of the universe, -eh city-, you'll find UNI_VERSE Studio; a hybrid digital creation studio with roots in 3D, animation, post and content production. They believe in collaborating and exploring new ways of pushing the digital landscape, connecting the digital with the physical world and using innovative technology while working with the most talented people in the industry. This ADNIGHT they will host a miniature version of their very own digital arts festival RGBXYZ where they curate a wide selection of digital artists, have workshops and talks to support and improve the community. Big names are on the list: Tim van der Wiel - aka FrameMaker - will be giving an insight into his understanding of 3D and motion graphics that he has gathered over the years. Internationally known filmmaker, illustrator and animator Marlies van der Wel will share the learnings on good storytelling.
Off to SuperHeroes! The digitally born and raised global ad agency that is saving the world from boring advertising. They help brands get love from digital natives in today's multi-everything world. There's nothing boring about SuperHeroes' program 'BORING AND BEYOND'! For example, hear Flaco (SuperHeroes AI Creative Director Owl) out in his (non-stop) talk about and insights into boring advertising.
A couple of streets away is Kerkstraat 257, you will find the home of L'AGENCY, Scoville and Storyboard. Discover the cache of a synergy between production, storytelling & influencer marketing agencies, and a deep-dive into the world of strategic creativity. Immerse yourself in the world of L'AGENCY, where they make people thrive and brands come alive. Get the answer to 'Who and what's the latest and greatest?', 'How do I develop content that resonates well?', and 'How do I make sure an influencer collaboration doesn't fail miserably?'
We interrupt this article with a little Wiki-knowledge. "The Scoville scale is a measurement of pungency (spiciness or "heat") of chili peppers and other substances". Out of those flames, Scoville rose to turn ideas into reality. Simply put, they produce. Top directors devour fiery wings in their take on Hot Ones. Heat meets advertising in rapid-fire interviews. Let's see who survives the burn!
Last office to visit at the Kerkstraat 257 is Storyboard Amsterdam! Storyboard helps brands to unlock the next level of influencer marketing. Storyboard started in 2010 as a pioneer in the social media space and evolved into the influencer marketing agency that sets the agenda for innovation.
During 'Beyond the Likes and Clicks' you'll learn about examples and curiosities of famous influencer marketing collaborations through the years, ranging from stories to objects and everything in between.
Keep an eye on the time as you have to be at ON A DAILY BASIS before the whistle blows. As the KNVB's official creative supplier, they'll be pulling back the curtain on their design journey. Dive into the meticulous process of crafting match day visuals, and see firsthand how creativity transforms the pitch's energy into vibrant graphics. Experience the art behind the game's visual storytelling with them and experience a match like no other as the Dutch football team kicks off against France! Plus, don't miss your chance to win a signed Dutch National Football KIT by Idaly.
Now's the time to go back to where you came from as Paradiso is right around the corner of &.media group! Get ready to dive into the official ADNIGHT afterparty starting at 23:00.